Sustainability:
Social responsability
Y&V´s Social Responsibility towards our stakeholders as a whole constitutes the pillar of our activities.
This translates into a firm and voluntary commitment in all aspects of the sustainable development of our area of interest.
Our social strategy is focused on the well-being of our employees, the development of social investment projects in the communities where we operate, and on providing educational opportunities, overcoming exclusion, and improving the quality of life of children and adolescents at social risk. through the Y&V Foundation for Abandoned Childhood and Education of the Needy.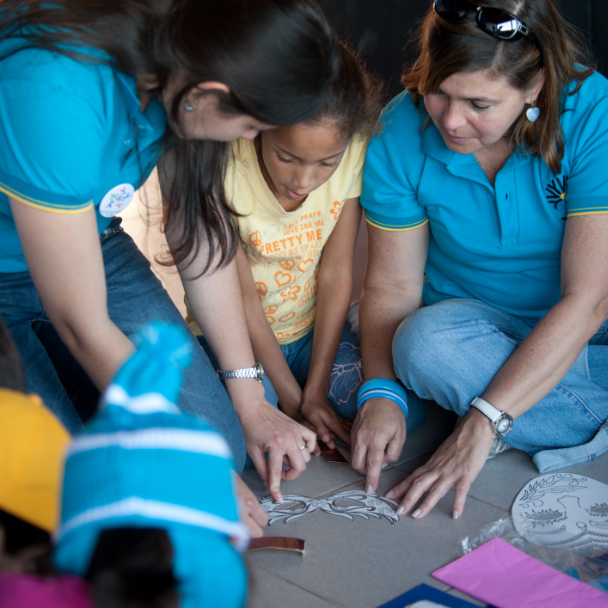 Aligned with the Global Goals
Since the publication in 2015 of the 2030 Agenda and the SDG Sustainable Development Goals, Y&V has understood its leading role in achieving sustainability and has aligned itself with the agenda proposed by the United Nations, measuring our action based on the scope of the 17 Sustainable Development goals, thus demonstrating that through our businesses and operations we contribute to the achievement of a Better, Fairer and Sustainable World for New Generations.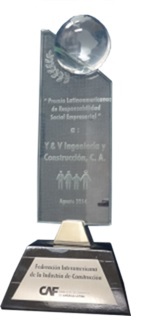 Our Social Responsibility Programs were recognized with the Latin American Award for Corporate Social Responsibility given by the Interamerican Construction Federation (FIIC) Year 2014-2016.
Y&V Volunteering
Y&V encourages the social commitment of its workers through an active Volunteer Program. This program is aimed at serving children and young people who reside in homes benefited by the Y&V Foundation and is focused on carrying out essential recreational activities for the integral development of children.

15 activities on average per year
1200 children benefited from the activities
2000 hours on average per year of volunteers' free time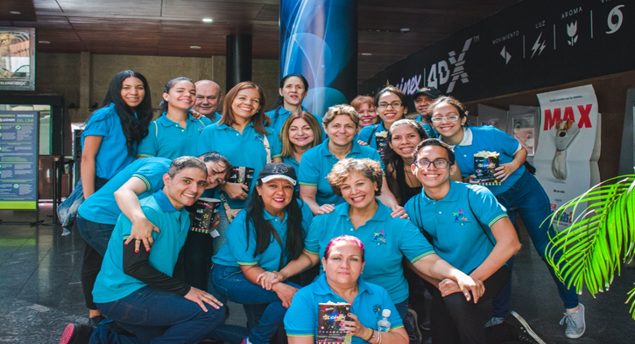 Foundation Y&V
Our Mission:
The Y&V Foundation for Abandoned Children and Education for the Needy, created in 2005, has the mission of providing educational opportunities, overcoming exclusion and improving the quality of life of children and adolescents at social risk.
Our Programs:
Scholarships for undergraduate studies: Undergraduate scholarships are awarded and low-income university students with outstanding academic performance are monitored at public and private universities.



460 students benefited annually from the Scholarship Program since its creation.



Prevention and care of children and adolescents at social risk: Projects promoted by care entities and social organizations are financed and strengthened. Institutional advice is provided, continuous monitoring of the programs is carried out, and the participation of the Corporate Volunteers in activities aimed at the well-being of children and adolescents who remain in homes is promoted.



More than 600 children from Casas Hogares benefited per year.




More than 5500 beneficiaries per year of the different projects carried out by social organizations in the areas of food, education for work and prevention.